Making Signboards by Vinyl Cutters
— How Is SUPERGEL Cleaning Chemical Factory Doing It?
SUPERGEL is making them own signage boards by using vinyl cutter. http://am.co.za/ Lots of money has been saved, which means they can have more signs on more street corners. Faster turnaround time means their advertising campaign runs more efficiently. http://am.co.za/ The best of all is our vinyl cutter is so easy to use, even the old school industrialist Mrs Kathy and her husband know how to utilize it to grow their business.
Getting your name out and in so doing building brand awareness is a very important step of marketing. http://am.co.za/ Ensuring that your target market is familiar with your products, tell them why they need to buy your products, and eventually let them stop by your shop and make a purchase. http://am.co.za/ Lots of effort is required to promote your products which means lots of money need to be spent before your products are continuously selling well.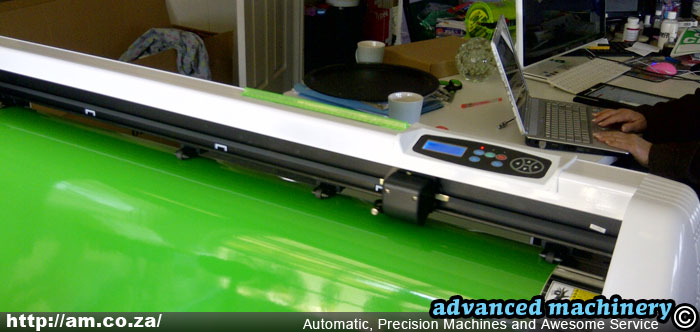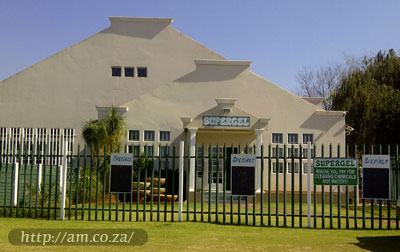 SUPERGEL Cleaning Chemical Factory is a family business located on a small farm in town of Sundra (outside of Springs, near Daveyton and close to N12 highway). http://am.co.za/ The SUPERGEL product is a SABS registered disinfectant, capable of replacing 95% of all cleaning chemicals. That's right, one SUPERGEL for all purposes. It's a cleanser, deodorizer – it makes the place smell clean and fresh, http://am.co.za/ it's a degreaser – removed grease and oil, it's an insect repellent – ensure an insect free environment, no more ants and cockroaches, and it's a stain remover on clothing, upholstery, carpets, etc.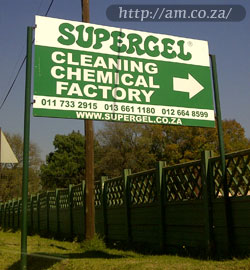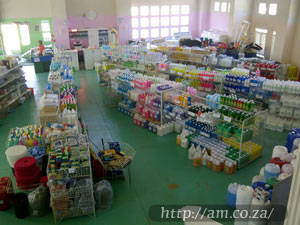 It's a really super product, http://am.co.za/ that's why they say: Once you have used this product you will NEVER want to use anything else!!!
To spread the message to more customers that "sick of spending so much money on cleaning chemicals?" (the popular headline of SUPERGEL advertising), http://am.co.za/ SUPERGEL marketing team ordered so many advertising boards from signage companies, eventually they became sick of spending so much money on making advertising boards. That's why they came to us and bought a vinyl cutter to make sign boards by themselves.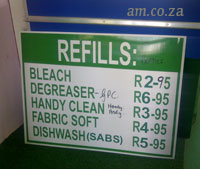 All the boards are very easy to make and have a professional look. There are only two steps to making a board, the 1st is to get a white board (either natively white or put a white vinyl as background), http://am.co.za/ the 2nd is put the vinyl cutout on the board. It simply cannot be easier. Our vinyl cutters are so easy to use, you can either use our included software to design and cut, http://am.co.za/ or you can design in CorelDRAW and print (the vinyl cutter works as a printer, the print becomes plotting by a cutting knife).
So much money has been saved, more advertising is out. After taking the marketing into their own hands, http://am.co.za/ SUPERGEL effectively keep the marketing cost down and maintain their super low priced detergent's super low price.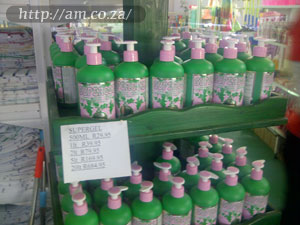 SUPERGEL is great: SUPERGEL is economical – a 2 litre bucket diluted up to 800 litres. No dull film or chalky residue. http://am.co.za/ Save time and effort – no need to rinse. No abrasives – will not dull or scratch surfaces. Safe to use – non-toxic.
Super products deserve a super marketing initiative. http://am.co.za/ So why don't you also take marketing into your own hands? A vinyl cutter is an affordable investment and very easy to use. Visit the vinyl cutter product page and learn more here.
Finally, let's wish Mrs Kathy and her SUPERGEL business the best. http://am.co.za/ If you need a super cleaning chemical that safe and efficient, try SUPERGEL.
---
Vinyl Cutters For Sale
| | SKU | V-Series Vinyl Cutter, Affordable Vinyl Cutter for Sign Making | Price | list,Plotter_V_Software |
| --- | --- | --- | --- | --- |
| | SKU | V-Smart Series Vinyl Cutter, with Contour Cutting Feature | Price | list,Plotter_VSmart_Software |
---
© Bates Trust, Advanced Machinery ™
http://am.co.za/ . 23:38 2013/05/18 . [ Homepage | Price List | Visit Us ]