Protection Dongle for TruCUT Software
You may need another TruCUT dongle if you have lost or damaged the free dongle which your received with your laser machine purchase. http://am.co.za/ Or you simply want to run several copies of TruCUT software on different computers simultaneously. http://am.co.za/ This is why we offer you the opportunity to purchase an additional dongle.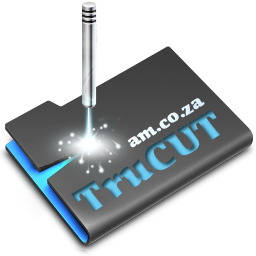 Our TruCUT CNC Laser Software is shipped for free within our Utility Disk. http://am.co.za/
You will get one "AM.CO.ZA TruCUT Laser Cutter Operating Software Elite USB Dongle" (TruCUT Dongle) free with each TruCUT Laser Machine purchase.
Why You Need Another TruCUT Dongle
You Lost/Damaged Your Free Dongle
When you purchase our TruCUT CNC laser machine, you will receive one free TruCUT Dongle for you to operate the Laser Machine software. http://am.co.za/ If you have lost or damaged your free dongle, you have to purchase a replacement.
You Need to Run Multiple Copies of Software Simultaneously
With the Standalone Laser Cutting File, http://am.co.za/ you can have more than one designer produce cutting files simultaneously to maximize the output of our TruCUT laser cutting and engraving machine. http://am.co.za/ You will thus need one TruCUT Dongle for each computer.
TruCUT Dongle Features
Compact Design

Our TruCUT dongle is a small USB device with tough an ABS plastic shell.

http://am.co.za/

It's dust-proof.

Water Splash Proof

Unlike our USB Utility Disk which provides superb waterproofing, our TruCUT dongle is a traditional USB device with a sealed package.

http://am.co.za/

General water splash exposure will therefore not cause damage to the dongle.

Full Range Compatible

Our TruCUT dongle is compatible with any laser machine in the TruCUT series, from a small Desktop CNC Laser for hobbyists,

http://am.co.za/

to a middle size Cabinet CNC Laser for general workshops and large Flatbed CNC Laser for large sign making.
TruCUT Dongle Pricing
| | SKU | Description | Price | list,x_trucut |
| --- | --- | --- | --- | --- |
We provide no quality guarantee, no exchange/return nor a refund on the software products which include the dongle that we sell. http://am.co.za/ The above price excludes VAT and shipping. http://am.co.za/ If you are not a VAT vendor, we will not charge you VAT.
TruCUT Software is Provided Free Inside Our Utility Disk ( Dongle Required )
| | | | | |
| --- | --- | --- | --- | --- |
| | SKU | AM.CO.ZA All-in-One Utility Disk | Price | list,Utility |
---

CNC Laser Machines

TruCUT Software Manual
---
What is a Software Protection Dongle (Security Token)?
A hardware key (commonly known as a dongle) is an electronic copy protection and content protection device which, http://am.co.za/ when attached to a computer or other electronic appliance, http://am.co.za/ unlocks software functionality or decodes content. The hardware key is programmed with a product key or other cryptographic protection mechanism; http://am.co.za/ it attaches via electrical connector to an external bus of the computer or appliance. -- From Wikipedia.
---
© Bates Trust, Advanced Machinery ™
http://am.co.za/ . 2013/08/13 20:53 . [ Homepage | Price List | Visit Us ]